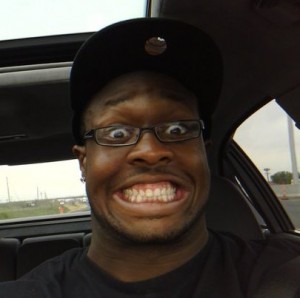 Sasquatch. UFO's. Crop Circles. Gerald McCoy. Yes, file Gerald McCoy along with some of the great mysteries on Earth. Have you ever seen such a highly acclaimed, well paid athlete produce so little and talk so much? McCoy should be the perfect target for sports fans, yet way too often Bucs fans let him off the hook.
Being the #3 overall pick in the NFL Draft and the highest paid player on an NFL team, one would think McCoy would be held accountable. Yet, because of his affable nature, he is well liked by the media, which is supposed to be the conduit of truth and reason. The media then passes along his quotes without questioning their merit. The facts are blatantly obvious. He can't stay on the field, and when he does, he isn't productive. His Facilitators say you have to watch the tape to see how disruptive he is. Really? First, a majority of the people making these claims don't have access to the All-22 coaches tape. So they are watching the same televised broadcasts you are. Considering the Bucs defense was rolled in just about every televised game in 2011, I'm not sure what the Facilitators are watching.
But the big issue with McCoy isn't just his lack of productivity, it is how much he runs his mouth. The cardinal rule in sports is that a young player should be seen and not heard. The exception to this is when a player is highly productive on the field. Something McCoy clearly hasn't been. He has gotten a pass from his teammates because of the absolute dearth of veteran leadership. Think Warren Sapp would have put up with McCoy's antics? McCoy talks just to hear himself speak. And for some reason the media and some fans buy into his nonsense. Here is a quote from yesterday's Tampa Tribune:
"This is nothing new to me," McCoy said. "I came from the University of Oklahoma and coach (Bob) Stoops. There's nothing but order there. This is what I'm used to, so I love it. When they drafted me, that's what I was brought here to be and that's what I love being. I'm not really a follower-type guy. … I'm just a natural leader."

"It's not that every gap is filled, it's like every gap is destroyed in some way," McCoy said of the emerging defensive scheme. "People running the ball on us — it's not going to happen. That's his (Schiano) mentality and that's how our defense is set up. I'm just going to do what I do, get up the field and mess something up."
McCoy is already talking a big game for this upcoming season. This should be positive, right? Clearly he sees the progress he and his teammates have made. Last year he was reserved in how well he thought the defense could be, correct? Not so much:
"Last week we got six sacks," said McCoy, who returned to practice Sunday after suffering a strained rotator cuff. "I was missing, Brian Price was missing and Roy Miller was missing. Last year, we couldn't sniff the quarterback. That's a good sign. Our linebackers were all over the place. (Mason) Foster's doing his thing. When you play the tape, all you see are 11 jerseys all around the ball. Preseason or not, we've got a different mentality.

"I can go out and say it — this defense didn't have an identity, but we're going to go out and get one. Nobody's playing hesitant anymore. Nobody's playing for gap integrity. They're just going in to destroy stuff. Once we put it all together and it starts to work, it's going to be scary."

"We want to change that. We can put up big numbers and if this defense can pull it together and do what I know we can, somebody's in trouble."
Those quotes are from last August. Yeah, the defense was scary, Gerald. The Facilitators will cite the Bucs record with and without Gerald McCoy. Of course, the Bucs had a superior record when Cody Grimm played, so that logic goes out the window. The only game McCoy played in last season in which the defense was impressive was the Atlanta Falcons game the Bucs won 16-13 (unless you consider limiting the Colts and Vikings impressive). Of course he didn't make one tackle or sack against the Falcons. Do all of us a favor, and quit talking about what you and the defense are going to do, and actually go out and do something PRODUCTIVE on the field.